HASSION wallet factory teach you some tips for ordering wallet style
Categories: Leather goods information
Release time: 2014-06-28 10:09:00
Source:
Editor: Hassion
Author: Hassion
In Italy, the bustling metropolis of New York District, the office lady whether shopping or work will carry their handbags,wallet and hand bag, not only women, men will also carry a briefcase, handbag oneself to work or travel, many existing styles of purse store dissatisfied, not found I want to make a lot of styles of fashionable people feel disappointed, so, if there are special can be customized, handbags, bag, wallet leather shop or leather manufacturers that nice, made of leather can be their own unique temperament, because it is tailored for their own, absolutely not "hit the purse with others".
So many people will choose leisure bags or purses customized web site devoted to processing factory, to allow manufacturers to specifically tailored for their own a truly unique, belongs to own bag. Although, with his own temperament consistent fashion bags for their own dress the icing on the cake, but in fact, many people buy the bag, or by the eye to be, your love, is not necessarily suitable for you, as a target, you love the people are not necessarily suitable for marriage.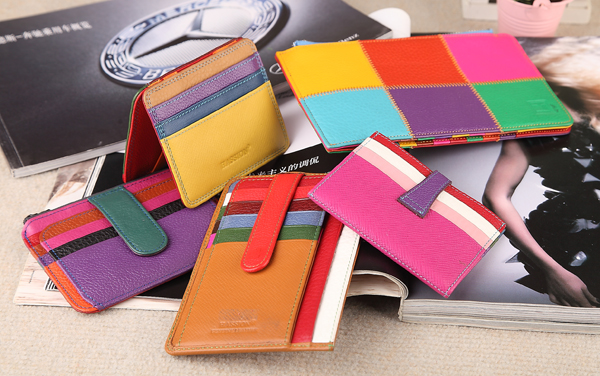 The following considerations, we'll come to learn a little bit to build or buy leisure leather purse, teach you in a short period of time, made a success with his temperament is consistent with the
wallet
. If you want to go out with boyfriend, it may choose a sleek leather purse, in order to foil his exquisite and Kotori Yoshihito temperament; if it is to go shopping with friends close friend, it must take into account the real problem, purse can not hold enough. Tall girls, carrying a big
wallet
suggestions, to show the ratio of coordination; Petite cute girl, want to choose a fine
wallet
, is the best that printing or lovely bowknot for decoration style, but the most appropriate.
Of course, the girls in the bag when they go out, coordination must pay attention to their chosen bags and their clothing, especially color match to each other, not contrast too much, or give superfluous feeling. Otherwise, it is thankless.