The returned wallet be stolened again ,What's wrong?
Categories: Leather goods information
Release time: 2014-06-25 10:09:00
Source:
Editor: Hassion
Author: Hassion
HASSION leather wallet factory know that Taiwan Yilan Jiaoxi police station police to deal with public prosecution picked up the wallet, I found people tried to contact the owner, for himself; the owner and pickup for inquiry, also bold removed in the wallet 4000 yuan (NT) cash, return the wallet that "money is missing is small, then earn there is." The high court in accordance with the crime of corruption sentenced him to 2 years in prison for 10 months.
Decision points out that, in February 5th the year before noon, surnamed Li picked up the wallet in the five feng scenic area, as in the wallet card dial mobile phone to find the owner did not respond, he put the wallet; police station duty station on duty is to Jiaosi prosecution. Qiu not tallied found objects, also did not issue a receipt for the Li, the
wallet
in his desk drawer. An hour later, the owner to the police report, Qiu said no one picked up the wallet.
The owner left the station, found that mobile phone has missed calls, dial back that is picked up a wallet man surnamed Li, and from the other party mouth that
wallet
has been sent to the police station, not the lack of money.
The owner of the next to the police station, Qiu says not accept pickup, until the man surnamed Li entrusted by the owner to call the police station confirmed, Qiu worried about his deeds, out of 4000 yuan in cash, the
wallet
back to the owner, and comfort "if you insist on looking for (money) can help, but more difficult to find."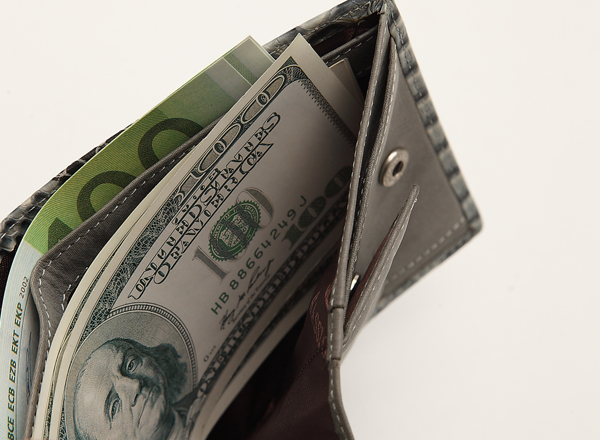 The owner felt suspicious, petition to "jingzhengshu"; Yilan County Police Bureau survey found Jiaosi Qiu is suspected of embezzlement, Qiu Ye worried about losing the complaints in the media, the cash return to the owner.
Qiu Yishen was sentenced to 2 years in October, according to the crime of corruption, and subject to a suspension.
He argued that the appeal body unwell, poor spirit, forgot to accept lost wallet, not intentional misappropriation. But the court trial think, find and report only the difference of one hour, and show that in the five feng scenic area found and lost, he can't forget, dismissed the appeal, but the case can still appeal.