The culture of Korea wallet which you don't know!
Categories: HASSION news
Release time: 2014-06-12 10:01:00
Source:
Editor: Hassion
Author: Hassion
Wallets have lure for thousands of female,Although it is just a decoration or a dish of something for me.Howevery,wallets for the South Korean woman,the wallets are not only a piece of fashion products,essential goods,decorations,more is a kind of heart to rely on, a symbol, or even a test boyfriend's most awesome tool.
In South Kores,
wallet
s as a gift package which men give a women ,can be used in any time and place.
For example ,a women attracted by a women ,he can send a purse or a handbag for birthday gift.But if the man choose the
wallet
as a gift for women ,one thing must consider is the brand and price,The price of the
wallet
can not less than 1500 yuan,if he choose handbag as gift,the price will be high.the man send wallet must know that:it must have money in the wallet!South Korea has an unwritten custom, to send people to Clip Wallet, money, face value is generally in ten thousand won (about 60 yuan) above, when seen a Korean male to female
wallet
contained money, par fifty thousand won (about 300) seems to have 5 appearance, the light is inside money is in 1500 yuan. This culture is really good ah!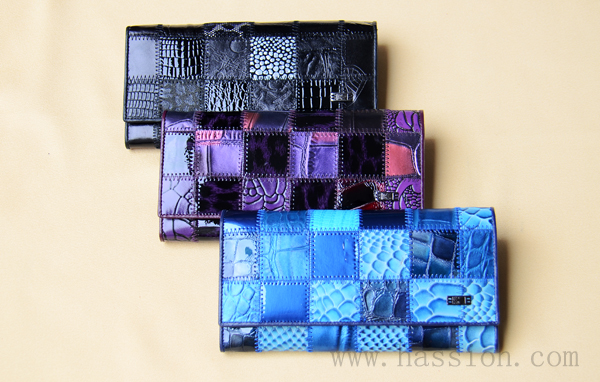 For instance, fall in love at a certain stage, men said that his girlfriend's love, or to the South Korean White Valentine's day, my girlfriend's birthday, this time the choice of package, must not again is a small wallet. Shoulder bag. Moreover, the price can not be less than one million won (about six thousand yuan)! This package is a girlfriend at several months at a department store, or even a predetermined the bag, so, these festivals on the South Korean men escape it.
For example, when marriage. The man to the woman's dowry, one of the most will include brand wallet, so that a Korean girl life must have a name brand wallet, is this time.